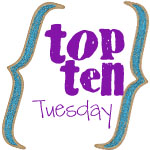 1. It was the 80's (things were just different)
2. Saturday morning cartoon's
Bugs Bunny, Tom and Jerry, Scooby-Doo, Pink Panther, The Flintstones, etc.
3. The Muppets (Kermit was and is my favorite)
4. Buying school supplies.
5. Riding the school bus and going to school.
6. Great movies: Superman, Back to the Future, Star Wars, ET, The Goonies, Sixteen Candles, Rocky.
7. Playing outside in the neighborhood
It was way different back then!
8. Great shows: pinwheel (before it became nickelodeon), old sesame street shows, the great space coaster.
9. Waiting for Santa Clause...
That magical feeling!
10. And of course...what you felt every time you went to Disney World!